PTX Series Packet Transport Routers
PTX Series Routers form the foundation of the world's largest core and peering architectures. Powered by the latest generation of Juniper's custom Express family ASICs, they're cloud-optimized to enable smooth 400G migrations. They simultaneously deliver the scale, flexibility, and investment protection needed to meet today's market needs.
The routers offer native 400G inline MACsec, flexible filtering, and a reliable network operating system that has been powering generations of high-performance solutions. Discover what 100G and 400G mass scale in the cloud can offer with PTX routing.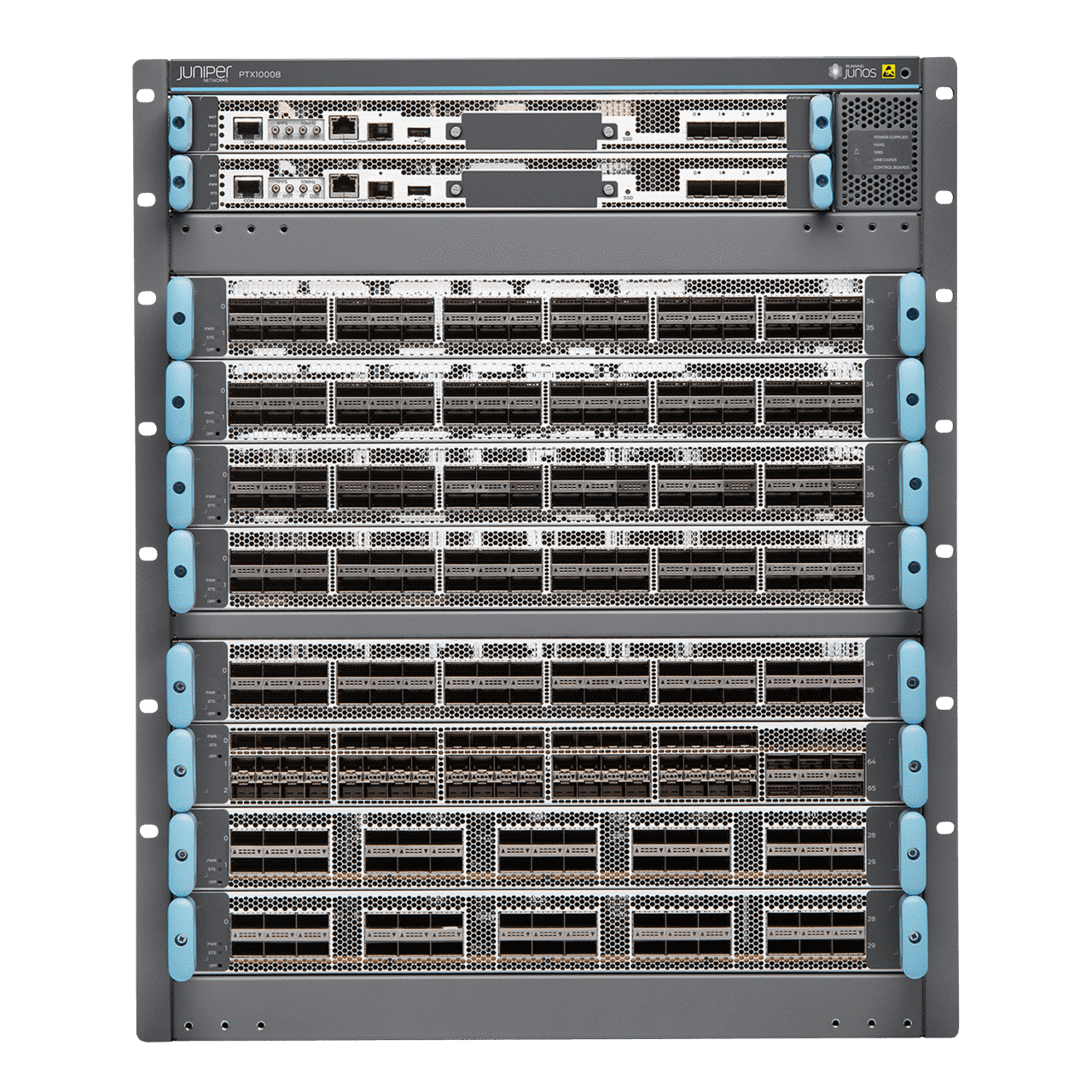 Verizon quadruples capacity in network core with Juniper 400G
Verizon is supercharging its core network to meet customers' heightened digital requirements and demand for its 5G Ultra Wideband service. Moving to Juniper 400G routing will enable Verizon to manage 115 terabits per second of data at any given moment. 
See who else is using PTX Series
Explore 400G
Interested in greater scale? Check out Juniper's 400G solution to learn more.
What Is 400G?
Find out what 400G is all about.
Demand more from your network
See what industry-leading AI and ML can do for you.